It's Never Too Early To Plan Ahead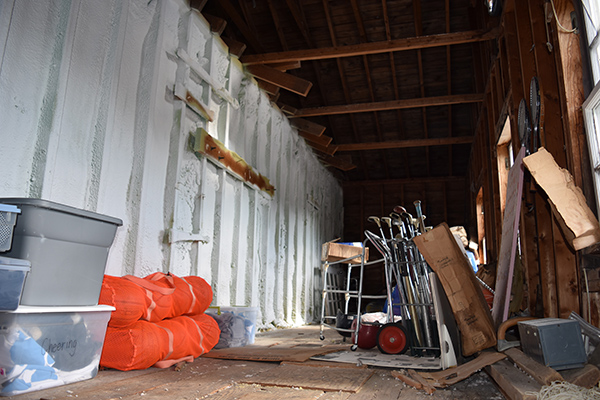 Managing Risk with Well-Timed Advice
When you're considering a construction project, it's important to understand that there is a risk involved in the endeavor. Many of the factors affecting the viability of the project, both internal and external to the work, are as yet unknown. So, while you may be thinking about all the exciting possibilities are present for you in a new or renovated building, you need to consider that there may be hidden issues that will at least complicate your path to a finished project, and at most make the project unviable within your cost and time constraints. Wouldn't it be good to know about these difficulties before you expend time and effort on your project?
Some building developers have enough experience to ferret out the perils in a project with their own forces, but many first-time project owners need or want some help thinking about the hurdles that must be crossed to realize their new building. Furthermore, some projects have special challenges that even owners with experience need help understanding.
Our Services
Carter Architectural Design offers service and expertise that can provide valuable help at the very beginning of your project. With our advice, you can avoid unfortunate missteps and surprises that can make your construction goals more difficult to achieve. At the very least, if you know about project challenges in advance of committing to your idea, you will be better prepared to deal with the additional costs or red tape associated with your project when they occur, instead of being surprised by problems you didn't know were coming.
The services we can provide include the following:
Programming.
Master Planning.
Existing Facilities Surveys.
Code Analysis.
Zoning Analysis.
Historic Analysis and National Register Review.
Project Pre-Visualization.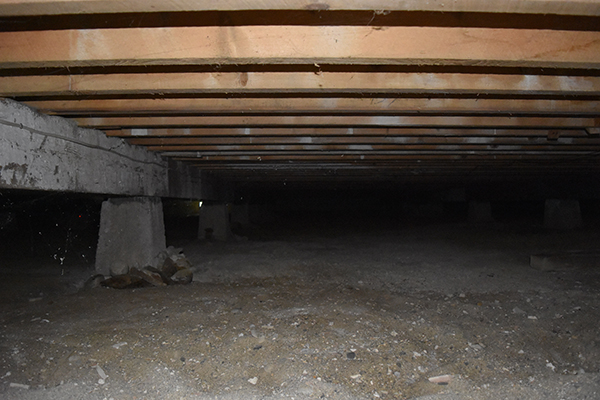 Get Help Early to Avoid Unexpected Difficulties
The best time to take advantage of our expertise for your project is as early as possible. If you are considering purchasing an existing property for renovation, the very best time to ask for our help is before you complete your purchase. Knowledge is power, and an understanding of project difficulties going into a building purchase can translate into bargaining leverage when closing your real estate deal.
A Cautionary Example
Pre-design services are minimally priced, as compared to the savings that they can realize for your project. For example, one of our clients did their own due diligence on a renovation project and completed their building purchase before we were involved in their project. They had gone as far as talking to local code enforcement authorities about the parameters of their project to find out what fire safety systems would be required in their building and were confident that they did not need to provide a sprinkler system as part of the project – a considerable expense.
However, the Owner had talked in generalities with the code official about the design of their project, without an understanding of the code implications of the work. It turned out that to execute the project in the way the building owner actually wanted to do it, a sprinkler system was required. This resulted in an unplanned expense to the project in the tens of thousands of dollars.
If a quick code study of the idea had been executed before the owner closed on their building purchase at a cost in the hundreds of dollars, the Owner would have known about the need for the sprinkler system and could have negotiated to abate the cost at the bargaining table. As you can see, the early use of pre-design services can provide valuable insight into the early planning stages of a project.
Historic Preservation
Historic preservation projects can also benefit from pre-design services. Projects involving historic properties are often perceived as challenging because it can be difficult to obtain Historic Preservation Commission approval for a project. The limitations placed on historic properties in the interest of preserving their character can present challenges for building owners who are unprepared for the review process. However, choosing to renovate and preserve a historic property can be a rewarding prospect, and not only for the satisfaction of building owners that care about old buildings.
If a building is listed on the National Register of Historic Places or is capable of being listed, work done on the building can benefit from state and local historic preservation tax credits, that can help to defray renovation costs. The process of getting access to the tax credits is not simple, and there are restrictions placed on the way that renovations must be accomplished. That's why the assistance of an architect is essential to a successful project. Pre-design services can help you determine if your project is eligible to benefit from the tax credit, and furthermore, to help you determine if the time and energy needed to meet the requirements are worth your effort.
Our Experience
Matthew Carter, Principal Architect at Carter Architectural Design, has over 25 years of extensive experience addressing challenges like those listed above. Much of that experience has been earned working on projects in the state of Maine and in the Bangor area in particular. The special challenges of working in Maine, including the extreme climate, powerful historic context, complex zoning and code requirements, and strong vernacular design tradition have allowed Mr. Carter to develop a strong set of skills that particularly benefits challenging construction projects in our great state and throughout New England.
Get Professional, Cost-Effective Advice, Before it's Too Late!
Carter Architectural Design is ready today to share our experience and enthusiasm for architectural design with you to make your project a success. Obtaining our assistance early on while you are considering your project is the best way to benefit from our expertise. Contact us today, so we can help you make your project a cost-effective reality.